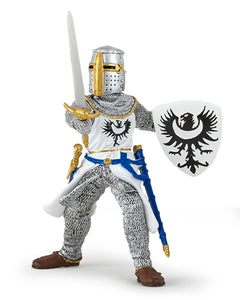 Protected by his armor, armed with his sword, the White Knight proudly wears the colors of his king and his kingdom in combat. Facing the enemy he will fight valiantly to defend what is dear to him.
All of Papo's figurines are hand painted and highly detailed with a natural color-scheme making the figure extremely realistic looking.

Measures approximately 3.1" x 2.6" x 4.1"