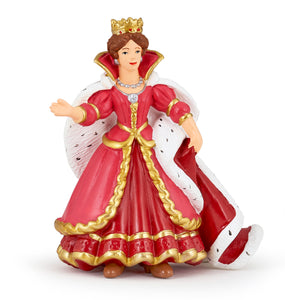 The Queen reigns with gentleness and benevolence over the enchanted kingdom. Alongside the King, she strives to offer a peaceful life to her people.
All of Papo's figurines are hand painted and highly detailed with a natural color-scheme making the figure extremely realistic looking.

Measures approximately 2.2" x 3.3" x 3.9"