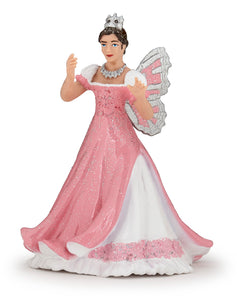 The Queen of the Elves, like her people, is sweet and generous. This mysterious being endowed with great beauty is immortal. It is said that nature, with whom she lives in harmony, gives her many powers.
All of Papo's figurines are hand painted and highly detailed with a natural color-scheme making the figure extremely realistic looking.

Measures approximately 3.1" x 2.5" x 3.9"