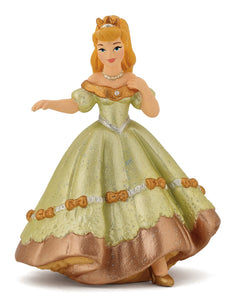 Dressed in her most beautiful dress, Princess Amelie steps into the ballroom under the admiring glances of the other guests and Prince Victor's.
All of Papo's figurines are hand painted and highly detailed with a natural color-scheme making the figure extremely realistic looking.

Measures approximately 2.8" x 2.1" x 3.7"