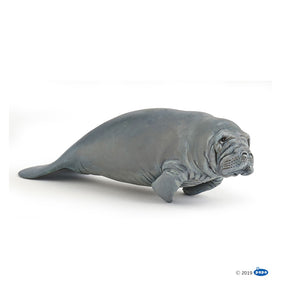 Papo's Manatee figurine celebrates the beauty and grace of this extraordinary sea mammal. It paints an inspiring picture of these gentle giants roaming the oceans, making it an ideal gift for ocean lovers. Bring home a piece of nature and let your imagination run wild!
All of Papo's figurines are hand painted and highly detailed with a natural color-scheme that replicates the real animal, making the figure extremely realistic looking. 
Measures approximately 5.3" x 1.4" x 1.6"