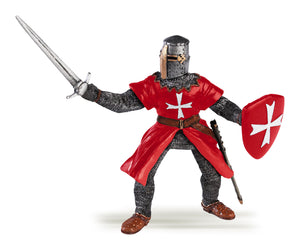 The Knight of Malta is a crusader who was part of the religious order of the same name. All its members, noblemen of birth, were dressed in a cloak adorned with a white cross. From the 16th century, the Knights of Malta organized the defense of the Maltese archipelago by building several fortifications.
All of Papo's figurines are hand painted and highly detailed with a natural color-scheme making the figure extremely realistic looking.

Measures approximately 3.9" x 2" x 4.1"