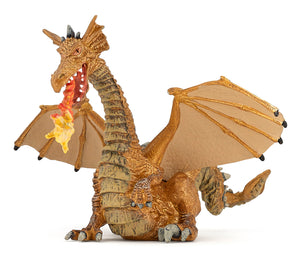 A shadow passes over the castle in the clouds, it is that of its guardian, the legendary Golden Dragon. Whoever dares to attack the castle will have to face his power!
All of Papo's figurines are hand painted and highly detailed with a natural color-scheme that replicates the real animal, making the figure extremely realistic looking.

Measures approximately 5.9" x 5.7" x 4"