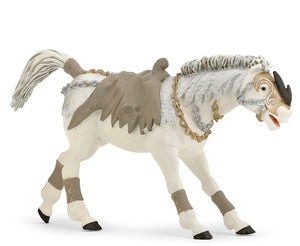 Faithful companion of the phantom rider, this mysterious horse melts into the mist, making it invisible to the eyes of mortals. Only the sound of his chains indicates his presence. Together they work to make the forces of evil flee.
All of Papo's figurines are hand painted and highly detailed with a natural color-scheme making the figure extremely realistic looking.

Measures approximately 1.6" x 5.9" x 3.1"