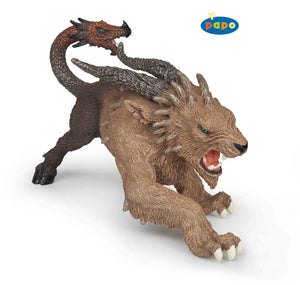 At the same time lion, goat and snake, the Chimera is at the heart of many tales and legends. Seeing this fantastic fire-breathing creature, is often a harbinger of misfortune: natural disasters, storms, shipwrecks are the lot of those who cross it.
All of Papo's figurines are hand painted and highly detailed with a natural color-scheme making the figure extremely realistic looking.

Measures approximately 5.9" x 2.8" x 3.3"