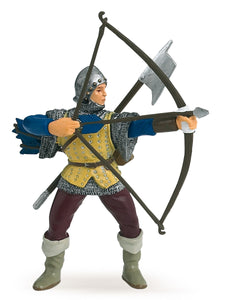 Able to shoot six arrows per minute, the archer is a formidable soldier. Indispensable to every battle or the assault of a stronghold, he supports troops on the ground hidden behind the ramparts of the castle.
All of Papo's figurines are hand painted and highly detailed with a natural color-scheme making the figure extremely realistic looking.

Measures approximately 3.5" x 2" x 3.5"