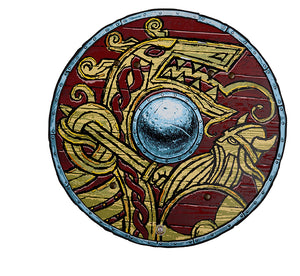 The Viking Series has its roots in Danish Jutland in the year 800, where the most famous Nordic Viking chief, Harald, lived. Harald was not just a feared warrior who protected his clan, he was also an experienced sailor who traveled far and wide. Harald's raids made the world live in fear of the Vikings, and his legacy lives on today.
All Liontouch pretend-play items are made from EVA foam, ensuring play remains safe! EVA foam is very light, waterproof, insulating and shock absorbing.
Pretend-play builds social and emotional roles in life. And, exercising the imagination develops self-confidence, leading to better problem solving in the future.

Designed in Denmark.
Recommended for ages 3 years+.