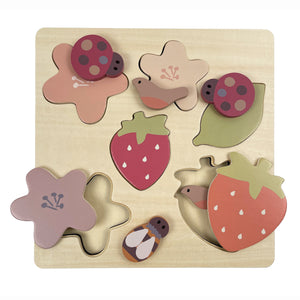 Bees, birds and ladybugs are hidden under the leaves. Use your memory and try to find the pairs. Hide them and start all over again. 
All Egmont Toys pass rigorous European and US Safety test, so you can rest assured this toy is safe.
Recommended for ages 18 months+
9.4" X 9.4" X 1.6"