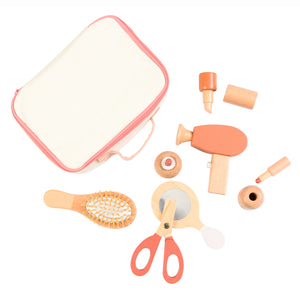 The Beauty Kit includes hair brush, lipstick, scissors, mirror, hair dryer and perfume. All items made from wood. And, the adorable case is great to keep everything neat or to take on-the-go.
Role-playing is fun for little children and teaches them about the world around them. 
All Egmont Toys pass rigorous European and US Safety test, so you can rest assured this toy is safe.
Recommended for ages 3 years+.
8.7" x 6.7" x 2.75"